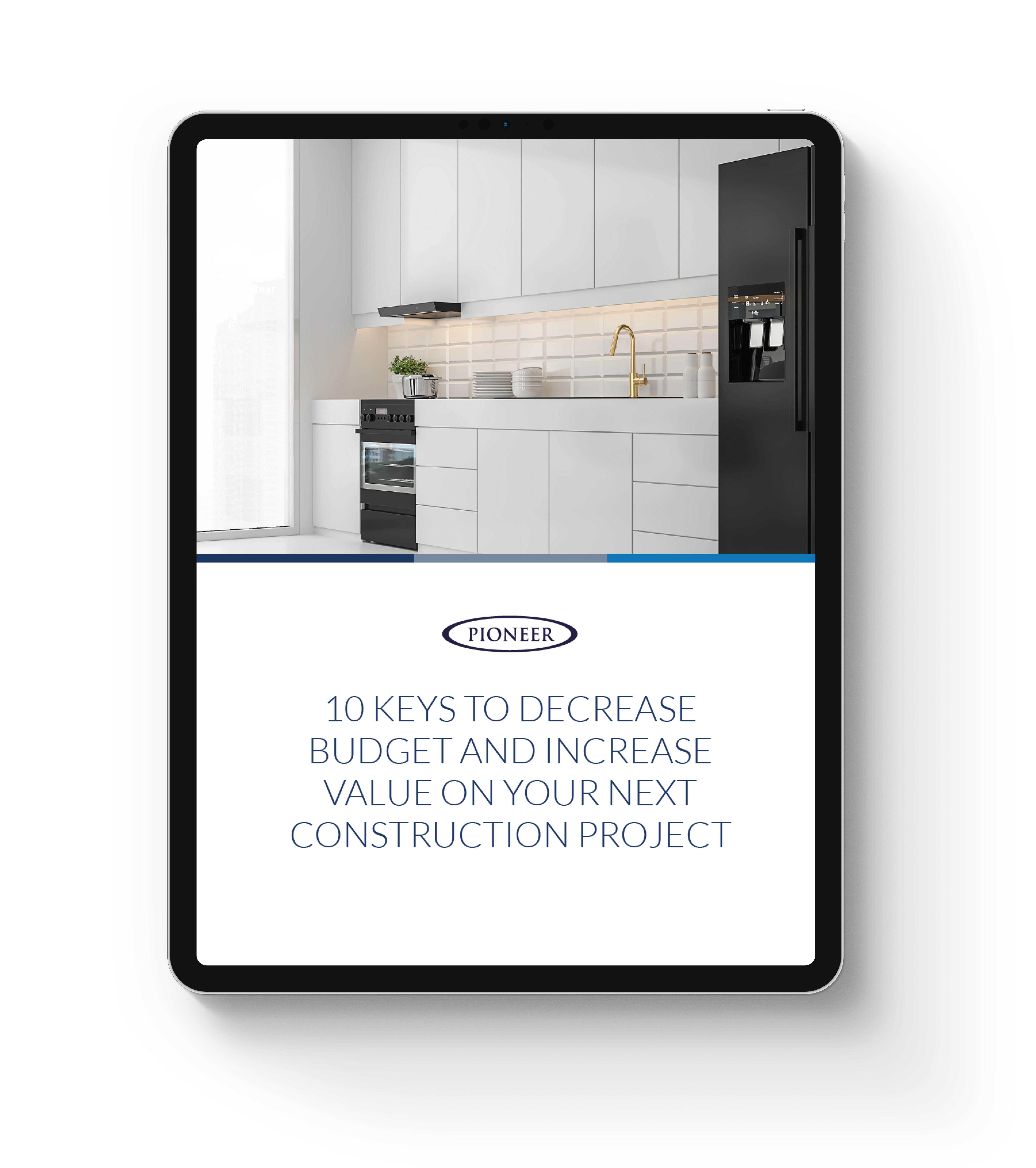 Download Your Free Guide to Value Engineering
You already know that a single project can balloon into a costly mess if not managed correctly. Thankfully, there's a way to solve it. Ensuring the entire project is well-managed at all levels will decrease the budget and increase the overall value.

How? Value engineering. Download our newest guide and we'll walk you through the process.
Discover the 10 ways to decrease budget and increase value on your next construction project, including these key project phases.
Function Analysis
One of the most important parts of the planning process is function analysis. This is where creativity can be infused into the project while ensuring that all cost-saving aspects are covered. It's an evaluation of the goals.
Create a Budget
Myabe you'd think that the budget comes first, but there's a lot to be done prior to working on a realistic budget. In reality, there's no point in creating a budget for aspects that won't work for the project in the first place.
Have a Designated Materials Sourcer
Allocating a designated materials sourcer saves on costs. This person should be well-versed in the required materials for function and quality.